How to Land an Interview with Mark Cuban
I'm likely no different than many reading this article when I say that I have an overwhelming amount of people I want to stay in touch with on a regular basis, and more importantly, need to meet in order to grow my company, Raynforest. And it's increasingly difficult as new channels of communication open up new ways of connecting with people.
While it's never been easier to listen to and engage potential customers, the volume exceeds most people's ability to handle it all. Some people give up, others don't even try. Yet you can't argue with the results of engaged, activated, personal relationships that return manifold the investment in creating and maintaining them.
So the gotcha–the hard part–is how can we do it in this new social age? We spend countless hours searching and researching people we want to get to know better. Google is great – but scrolling through 50 pages, 10 results at a time, and trying to make sense of it all isn't what most of us want to do.
But there are solutions that are emerging that can help. I used one and it helped me land an interview with Mark Cuban.
When I wanted to interview Cuban as part of an ongoing series on Sports Business owners, I turned to an online solution called Nimble. Why? Because the platform makes it easy to find, understand and engage people online. Because I had marked Cuban as a person of interest on Nimble, the solution alerted me that he'd be at South By Southwest (SXSW) a month ago.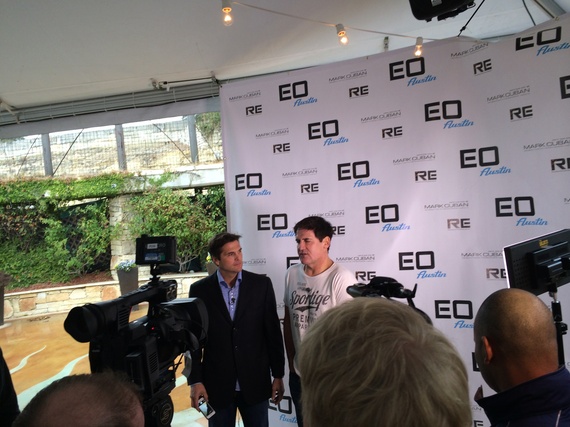 That information proactively alerted me that I needed to reach out to his public relations agency to schedule the interview. I didn't need to be monitoring him 24/7 – Nimble knew that I wanted to track him.
Nimble also added a new feature called the Nimble Smart Summary. It aggregates a person's bio, background, connections in common, influence, topics in common with me and even details like birthdays and significant others. So I "Nimbled" Cuban and discovered some interesting, insightful bits of information that would have taken me days to assemble on my own.
That summary information gave me a leg up on my interview with Cuban and I was able to ask him some questions that I knew he'd enjoy. I also knew that by being prepared, I'd increase the chances that he'd find additional time comment on subjects that were important to me.
So why do solutions like Nimble work? The convergence of social data, artificial intelligence and social networks are making it easier to target and engage with the right people. It's no longer a week-long exercise, it's can be done instantly. Nimble appears to be taking the lead here, but the industry is just getting warmed up.
Expect Nimble and other companies to provide even more intelligence about the people you want to engage. Salespeople and marketers will benefit most as they will be fed real time alerts and actionable intelligence about their prospects.
Social Solutions like Nimble are changing the game, it's not something you wait to use it's something you use now to stay ahead of the competition.